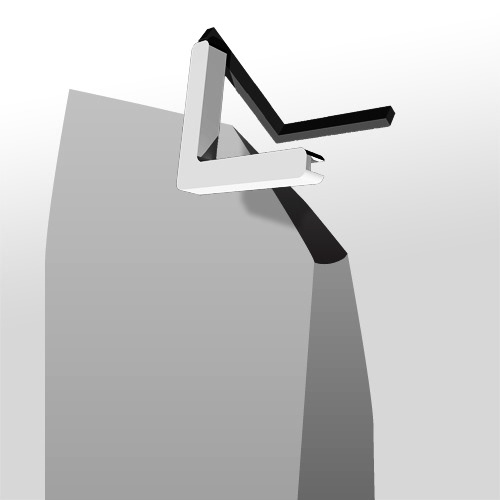 In Japan, there is a "maternity mark" used for asking for courtesy towards pregnant women in public places. It's widely used in badges, cell-phone straps, posters, signs, etc., but unfortunately there are still some people who are ignorant about it. I've even seen a few men who started smoking even when there was a pregnant woman around. I know it's sometimes hard to know a woman you see is pregnant or not, but smoking should be refrained in public places.
This badge detects smoke and glows blue with a sign "Don't smoke!". The faces on the badge change, too. It's also good for the expectant mother because she can quickly notice the smoke and get out of there.
We could use the idea not only for smoke but for heat, coldness and some other harsh environments for expectant moms. But hopefully the people around the woman should know better without this.

It would be helpful if a pill was shaped for what part of the body it's for. Also, the container could tell more user-friendly information like how often I should take what pill for how many days, etc. (at least in Japan).
I have absolutely no idea how this toaster works, but it would be fun if there were one which automatically stops toasting when the toast becomes a certain color (not when the set time comes).
Adobe Kuler
 is a web-hosted application for generating color themes. People create and share wonderful color themes, so you can browse and use thousands of themes from the Kuler community.
So wouldn't it be great if you can pick one of the color themes for your LEGO blocks?
(Again I have no idea on how this would work.)