アプリ・ウェブといったデジタル全般だけでなく、スマートフォンやロボット、ビジネス・サービスも創るデザイナー。主にスタートアップのクリエイティブディレクション、UI/UXデザイン、プロダクト企画・デザイン、地方再生ブランディング。
すべてのコトをゲームに、すべてのモノをおもちゃのように面白さを創り出すのを得意とします。

自社のプロダクト企画・制作もしております。2つのアプリとも受賞&App Storeトップ特集されました。
デザインの革新が必要なスタートアップ関係の方、地方再生のきっかけが欲しい方などとお話ししたいです。お手伝いできると思います。



「デザインは、コミュニケーション」


社会人として始めの10年は英会話の講師と通訳。コミュニケーションが大好きで、講師として生きていくはずが、2005年にデザイナーに転身。「分からない人」を「分かった」状態にさせて満足させるという職業で培った技術や経験(口調や文字、イメージ、繰り返しの頻度といったプレゼンテーション)に、デザインの能力を組み合わせ、常にユーザーを中心に考えた、飽きさせず魅力的なデザインを創ることを得意とします。
型に縛られない自由な発想も特技の一つ。 デザインのスタイルは幅広く、得意とするのは洗練され、シンプルだが役に立ち、そして面白くてつい使ってみたくなるデザインを造ること。

Multi-award winning designer of products, concepts and all digital things. Leading Enfani, a design team creating designs to go straight to your heart.
Mac's biography to date reads as an inspirational adventure; from his humble beginnings as an English teacher and interpreter to heading a bank division in developing their new websites. 
Completely self taught, Mac has continued to discover, enquire and be intrigued with a thoughtful heart and mind that gives great depth to his designs and has created layers of wealthy resources at his disposal. 
The way he allows himself the freedom at concept stage to dream up an array of ideas, both possible and impossible, gives an exciting base from which to select the best outcome for the brief at hand.
This combination of freedom of design, thoughtful approach to communication and an unwavering motivation is unique. It is at the core of Mac as a person and has seen him win an array of prestigious awards and contracts to date and helped shape his evolving entrepreneurial career to be a true contender on the world stage.
Good at creating sophisticated, instrumental and playful designs that also makes you want to touch.
Out-of-the-box way of thinking is one of my attributes.
I believe that design is communication.

By combining my presentation methods and visualization skills which I acquired through my teaching career and design sense, I can always create user-centered designs that captivate and magnetize users' attention.

Changed my career path in 2005 to become a designer.
For the first 10+ years of my career, I had been a teacher of English and an interpreter.
http://storys.jp/mac.funamizu
(Japanese)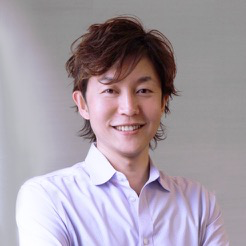 Publications
National Geographic Channel
Travel Channel
Discovery News Technology
GIZMODO
DVICE
Fast Company.com
Smashing Magazine
Wired.co.uk
Esquire Korea
Huffingtonpost.com
NEWS.com.au
SXSW 2011
Core77.com
Yanko Design
Gadget Girlz (Canada)
TECHNODROM (Russia)
OLO Editions (France)
Geekbrief.tv
NEXT Design Trends
Cairo Editore (Italy)
LAPTOP Magazine (New York)
MONITOR magazine (International publication)
GOOD magazine (Los Angeles)